Software Assistant
Accounting software designed for small to medium practices
Easy to use and simple to learn, Software Assistant is a flexible solution that allows you to pay for modules you need, not the ones you don't.
Discover the Software Assistant integrated suite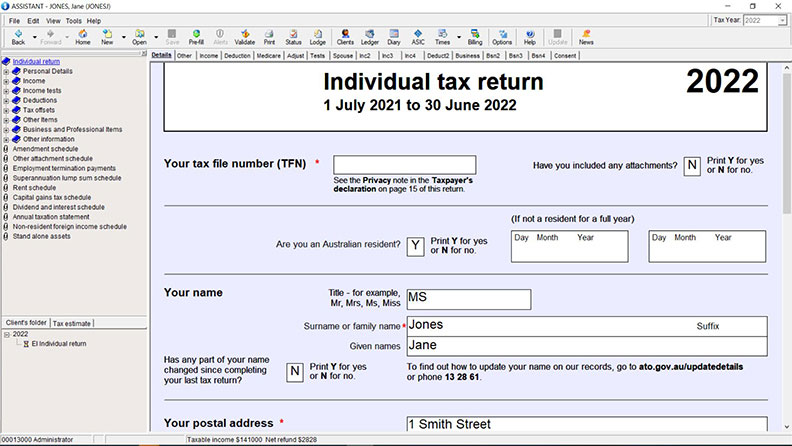 Reliable and accurate tools for sole practitioners and small to medium accounting firms
Tax Assistant is a fast and easy way to create, lodge and track tax returns for all return types. Plus, our unique tax audit alert feature will let you know when your client is claiming an amount above the ATO average for work-related deductions, prior to lodgement.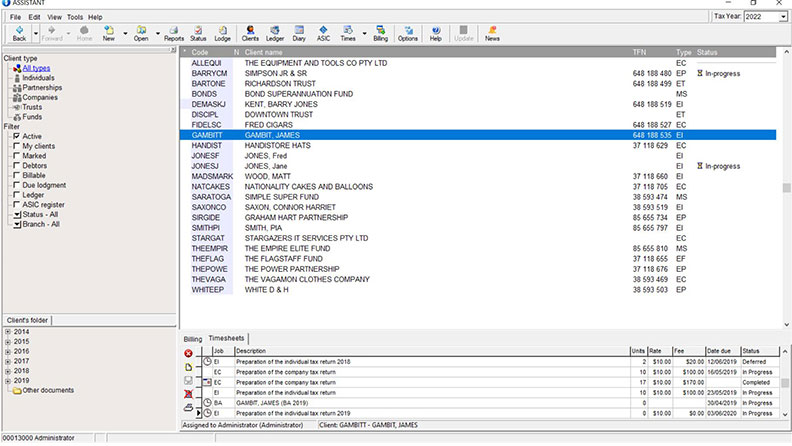 A collection of powerful tools to help manage your practice
Practice Assistant includes a client management system, diary and tasks, timesheet and billing, SMS client messaging system, document manager and much more.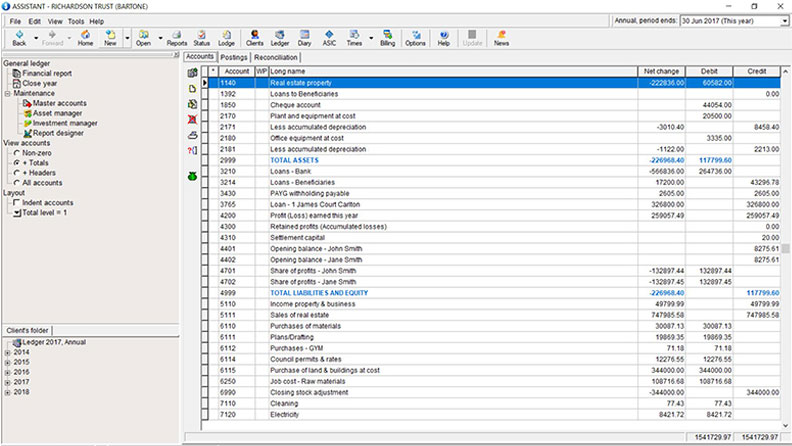 Comprehensive financial, compliance and management reporting
Ledger Assistant is a full featured general ledger designed specifically for accountants. Fast data entry allows you to generate management reports, budgets, and compliant reports. With an integrated Asset Manager, you can manage individual and pooled assets with transfer of depreciation, plus save time with the transfer of financial information to the tax return or BAS form in Tax Assistant.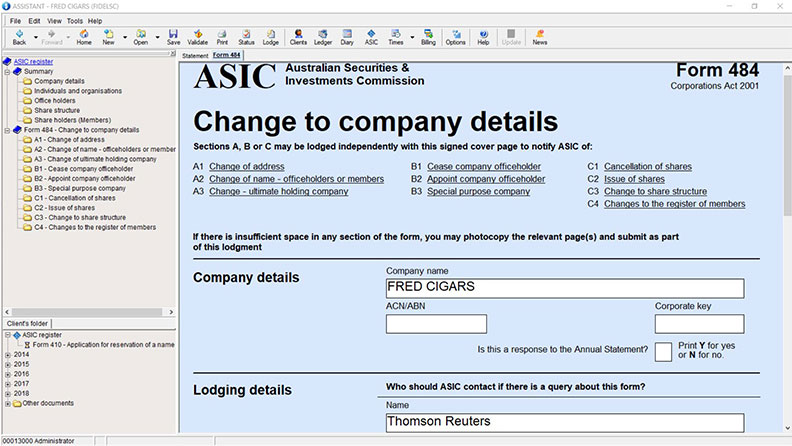 Prepare and lodge all major EDGE and ECR ASIC forms
ASIC Register manages all major corporate compliance forms required by ASIC, including the download and maintenance of Australian company registers and the preparation of company minutes and resolutions. Forms available include: 201, 361, 362, 370, 410, 484, 485, 489, 490, 492, 902, RA17, RA50, RA54, RA58, RA61, RA63, RA65, RA67 and RA71.
Powerful desktop-based accounting software to support your practice
Flexible and packed with features
Software Assistant has the features you need, like Tax Audit Alert, to get more done in less time.
Local support
Unlimited local phone and email support ready to assist with your queries, no matter how small.
Product reliability
Tax Assistant is fast and accurate for the preparation and lodgement of returns.
The value of Software Assistant

"

I have been using Software Assistant for well over 10 years after having used every other software available in the Industry at the time. I find it very well designed, user friendly and above all reliable ... Most important part is the software support that is immediate and resolves the issues online with direct hands on tools.

"
Pravin Paw, QLD

"

It's all connected, and it's easy to use. And on top of that the pricing is reasonable.

"
Jacob Thomas, VIC