Risk, fraud, and investigations solutions
Mitigate risk, detect fraudulent activity, and streamline investigations 
In today's digital world, risk and fraud detection is even more important than ever before



Risk, fraud, and investigations solutions built for preventing, detecting, and investigating
Leverage the power of comprehensive data to uncover insights that can help you decide with whom to do business, detect areas of high risk, and quickly locate subjects and assets. Integrate risk-scoring models and behaviour-based analytics directly into your workflow. 
Access the most up-to-date public records on your subjects with premium people and business information from the three largest credit bureaus. Quickly search multiple databases to locate property records; professional licenses; criminal and court records.
Protect your stakeholders and clients with insights from best-in-class subject-matter experts. Over 1,700 law enforcement agencies and 1,300 financial institutions rely on our content to help guide them in risk, fraud, and investigations services. 
Whether you are looking for legal research tools, productivity solutions, financial management software, or investigative and compliance solutions, uncover products that will give your organisation the boost it needs.
Take a look at a few of our risk, fraud, and investigations products
We take fraud prevention, risk detection, and investigations seriously. Explore how our products can assist your organisation.
Take a look at what other risk professionals are saying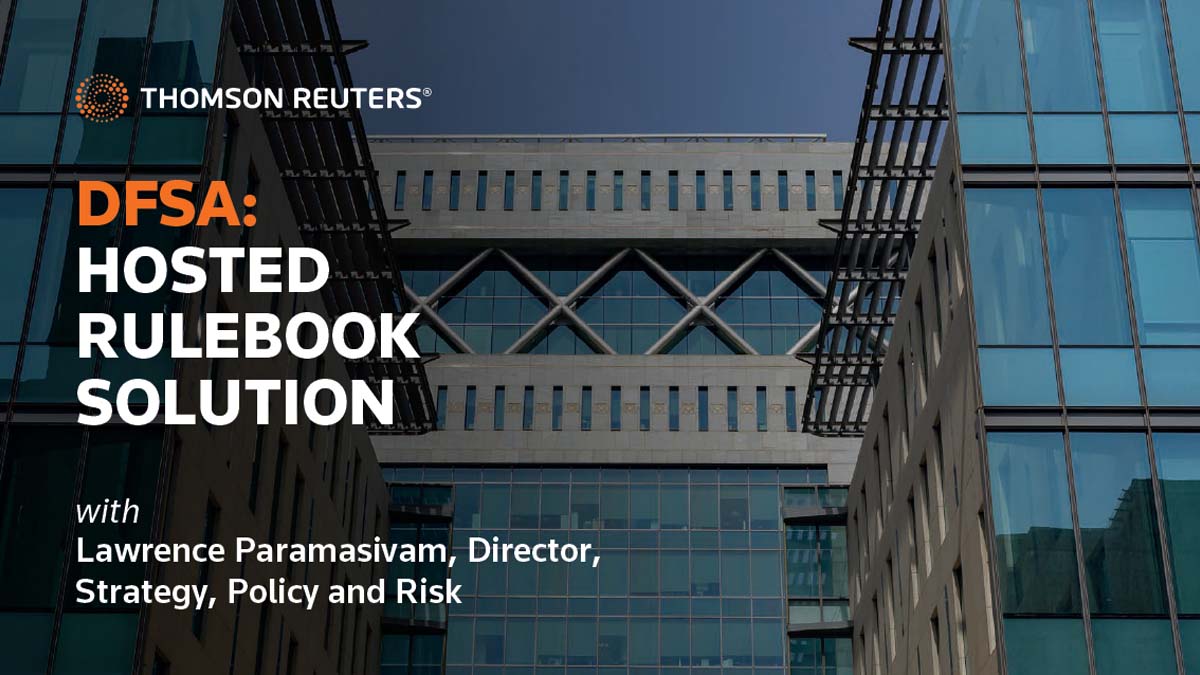 Hosted Rulebook
The Dubai Financial Services Authority (DFSA) needed a solution to manage their rule making process. 
"One of the main benefits is that the application is well supported by Thomson Reuters, making it a very 'hands off' platform for our internal IT team."
Lawrence Paramasivam, Director, Strategy, Policy and Risk | DFSA
Discover how DFSA needed Hosted Rulebook to manage their rule making process.
100 years
trusted by leading companies with 500K+ global customers
75%
of Fortune 500 use Thomson Reuters
 
88,000+
global regulatory changes are tracked per year by our compliance management tools
50%
of FI's are spending ½ day per week tracking regulatory change, sanction regimes and other obligations
Questions about our products and services? We're here to support you. 
Contact our team to learn more about our risk solutions.
Need help?
View account and product support
Already a customer?
Go to product logins