Case Center
Streamlining the way you prepare, manage and present digital cases.
Meet your comprehensive platform for sharing evidence between justice agencies and lawyers for case preparation and courtroom presentation.
Equip yourself and your parties to share evidence seamlessly without the need for costly integrations or replacing legacy systems. Be empowered to embrace the true digitisation of evidence management today.
Take control of your digital evidence
Rely on a single source of evidence that all parties collaborate on to facilitate effective hearings.
Upload evidence via email or SMS, working alongside any video conferencing solution used by the court.
Integrates with existing digital evidence systems to share, collaborate and present evidence across a range of multimedia.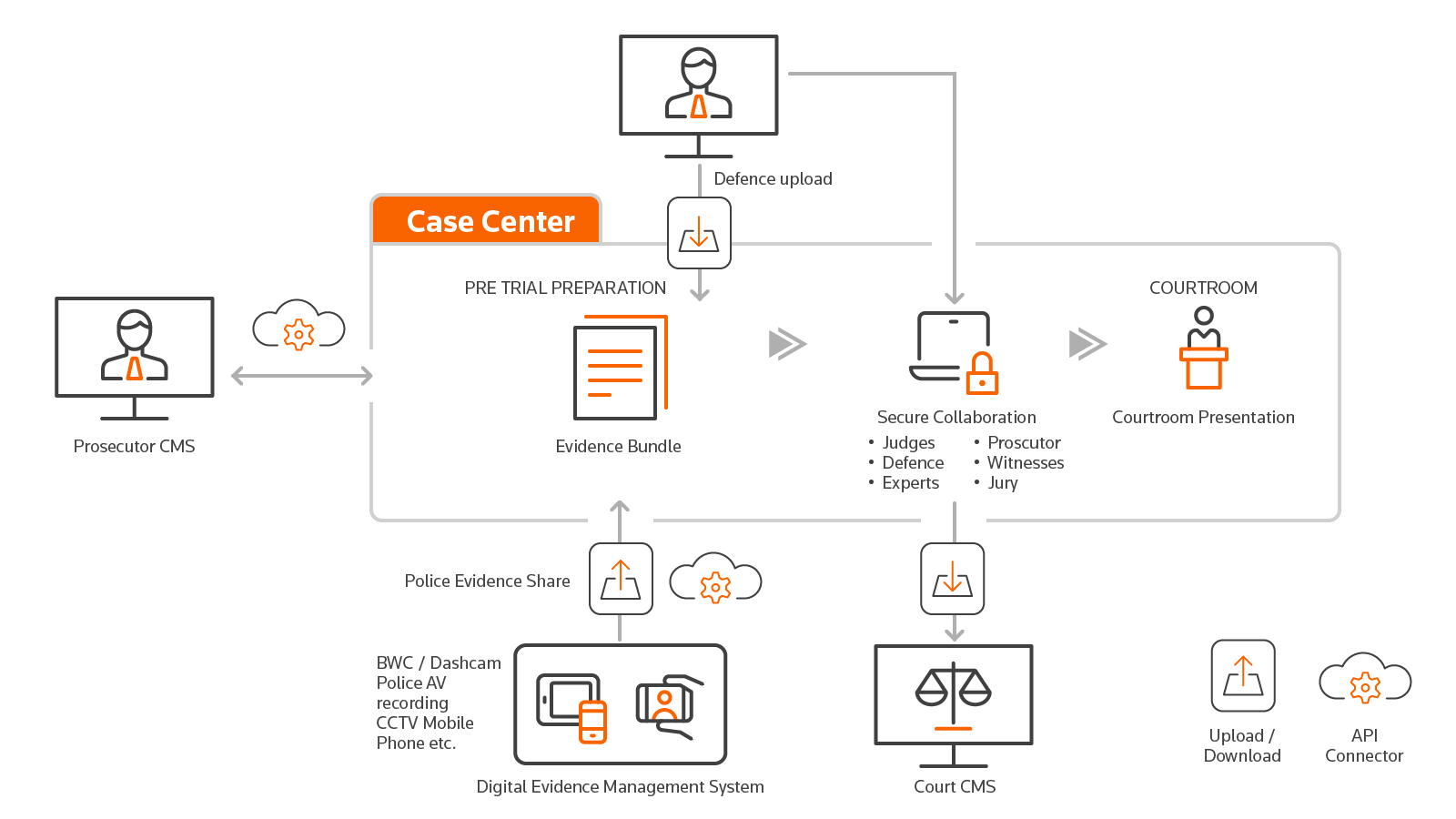 Criminal Justice
Easy integration with existing digital evidence management systems to take evidence from crime scene to courtroom.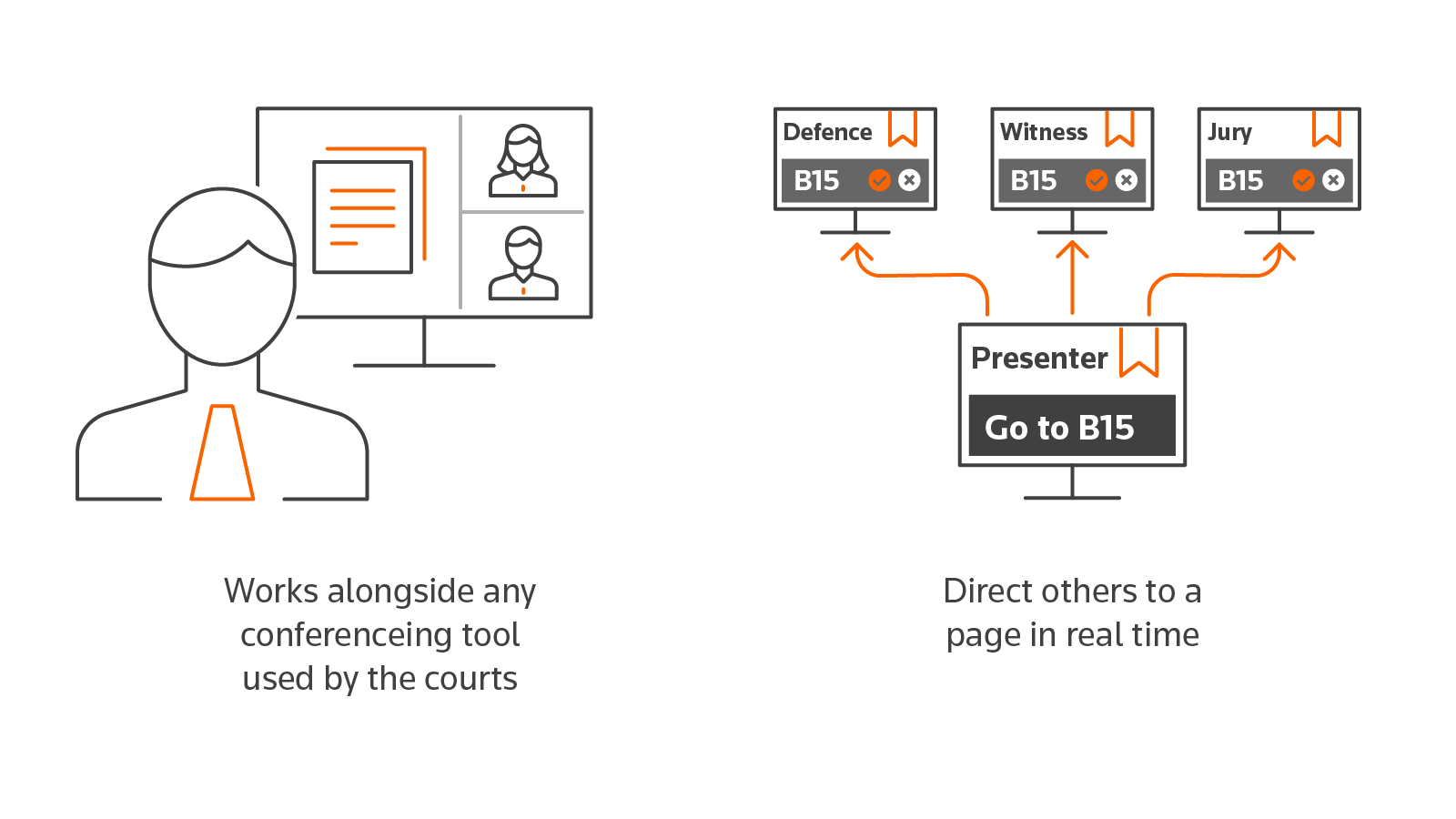 Court Presentation, Witness Portal
A full suite of state-of-the-art tools to present evidence within the court, hybrid or remote hearings.
Juror Portal
A full suite of state-of-the-art tools to present evidence within the court, hybrid or remote hearings.
Discover technology powered by Case Center
Meet your cloud-based collaboration platform for presenting a single source of evidence for all parties involved.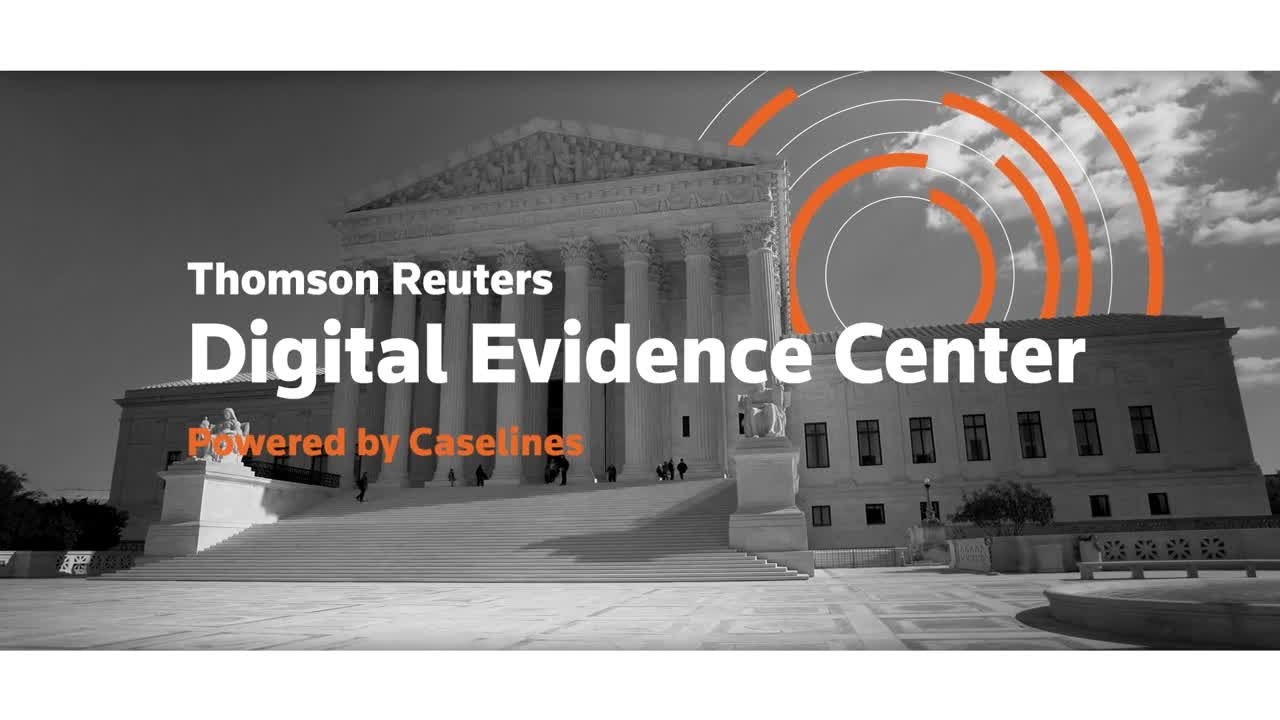 01:19
Our state-of-the-art Case Center undergoes strict security testing and meets international security regulations, so you can be sure your content is safe.
---
Microsoft Certified Partner
Approved participant of the Microsoft Public Safety & Justice Program. Case Center is a Microsoft Certified Partner through the Azure Digital Marketplace.
Microsoft Certified Partner

Our technology plays all types of evidence securely, so you can view multimedia entirely within the same system.
Enjoy the convenience of using a tablet in court to view evidence. You can also use your stylus to add comments, make updates, and highlight key evidence.
Work from two documents on the screen of a single device in Court. This allows you to add notes to your personal bundle on the right-handside.
150M

Safely stores over 150 million pages of evidence.

125,000

Over 125,000 users across the legal landscape.

126

Used around the world in 126 countries.
Strong collaborative working has brought about some truly significant improvements in the way we deliver justice, to the undoubted benefit of victims, witnesses, defendants, prosecutors, defense representatives, court staff and judges.
---
Ready to explore digital reform?