Trusted Australian Tax Compliance Software
Since 1941, our software solutions have been guided by The Trust Principles and empowering the world's most informed professionals.
Software that's powerful, with a trusted reputation that prioritises simplicity & transparency. 
Seamlessly connect your data, team, and tax authorities through one Tax Engine that grows with your business and compliance demands. Gain justified trust with the ATO while keeping up with the rapid changes brought by digital transformation.
Trust principles supporting 500+ customers
Thomson Reuters has upheld The Trust Principles of over 80 years as a trusted standalone tax technology provider with unparalleled tax expertise. As one of the world's most trusted providers of answers, we help professionals make confident decisions and run better businesses.
For decades, our Indirect Compliance and Determination Solutions have enabled clients to maintain rigorous control within the tax function and keep up with the complexity of reporting in numerous jurisdictions.
Our mission is to simplify the work of global tax professionals, ensuring their untarnished reputation with tax authorities while keeping pace with the ever-evolving indirect tax landscape.
Spreadsheets and cobbled tech solutions don't work for today's compliance requirements
Manually moving and adjusting data isn't a solution. It's a risk. Choose the technology solution that helps, not hinders. Make sure you're getting an integrated solution that covers your business needs.
Watch a demo and see why ONESOURCE has earnt its name as the trusted software solution that offers more.
ONESOURCE Indirect Tax Compliance has all the tools you need to be avoid penalties with real-time updates and certified tax content from global experts and authorities.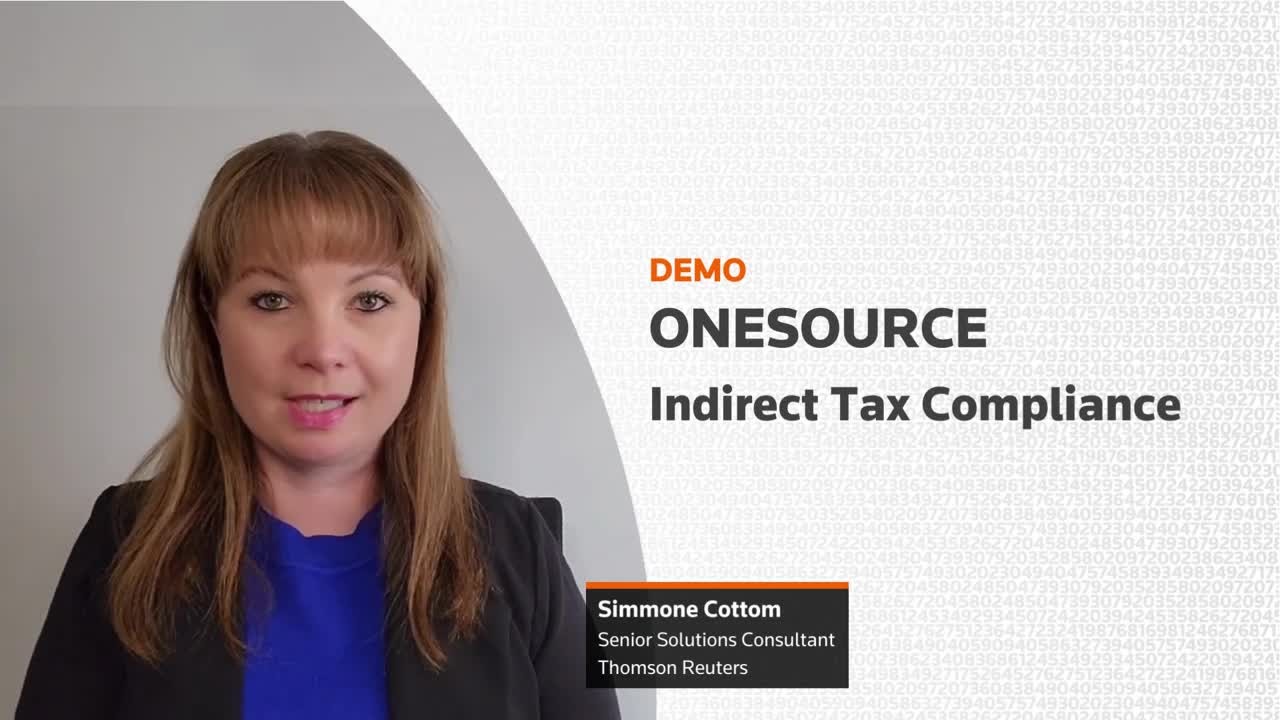 03:47
Customer satisfaction forms the foundation of our business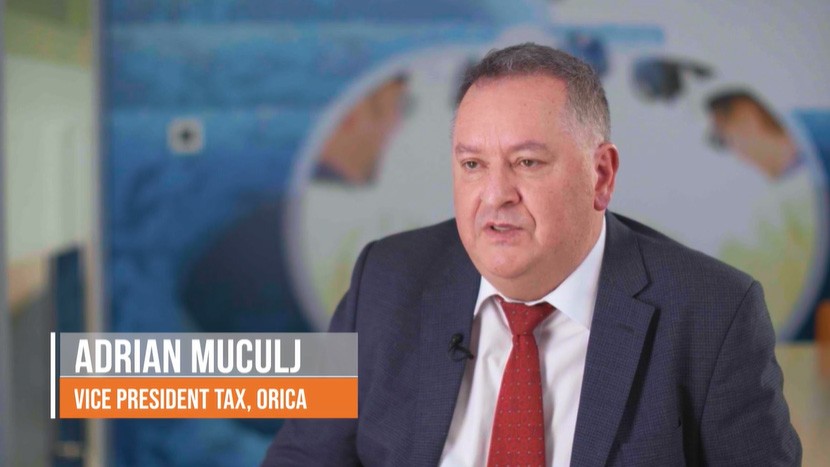 02:50
It gives us a heighten level of governance and standardised processes …governance is world class, we are very happy with that… some of the benefits of using ONESOURCE is consistency of approach, standardised methodology giving you more information.... it makes work with auditors much easier… …fully accessible reporting.
100 years

Trusted by leading companies with 500+k global customers

75%

of Fortune 500 use Thomson Reuters

250m+

transactions flow through our IDT Enterprise Cloud per month

19,000+

global tax authority coverage, 8,000 product categories
Experience ONESOURCE Indirect Tax Compliance 
Request your demo or ask us a question.
By submitting this form, you acknowledge the Thomson Reuters group of companies will process your personal information as described in our Privacy Statement, which explains how we collect, use, store, and disclose your personal information, the consequences if you do not provide this information, and the way in which you can access and correct your personal information or submit a complaint.