Forrester Consulting Total Economic ImpactTM Study
Discover what the Forrester Total Economic ImpactTM study revealed about the ROI on sales tax automation
---
Return on investment (ROI) has become the main method for many organizations to make decisions and the key metric for evaluating technology investments.

To increase their value within the organization, corporate tax teams need to persuade the organization of the benefits of sales tax automation. To succeed, it is now more important than ever to construct a business case with a thorough return on investment illustrating how much implementing the technology will cost and how it improves operations and generate savings.
Hear from Jesse Shannon, Global Proposition Lead for Indirect Tax on the key findings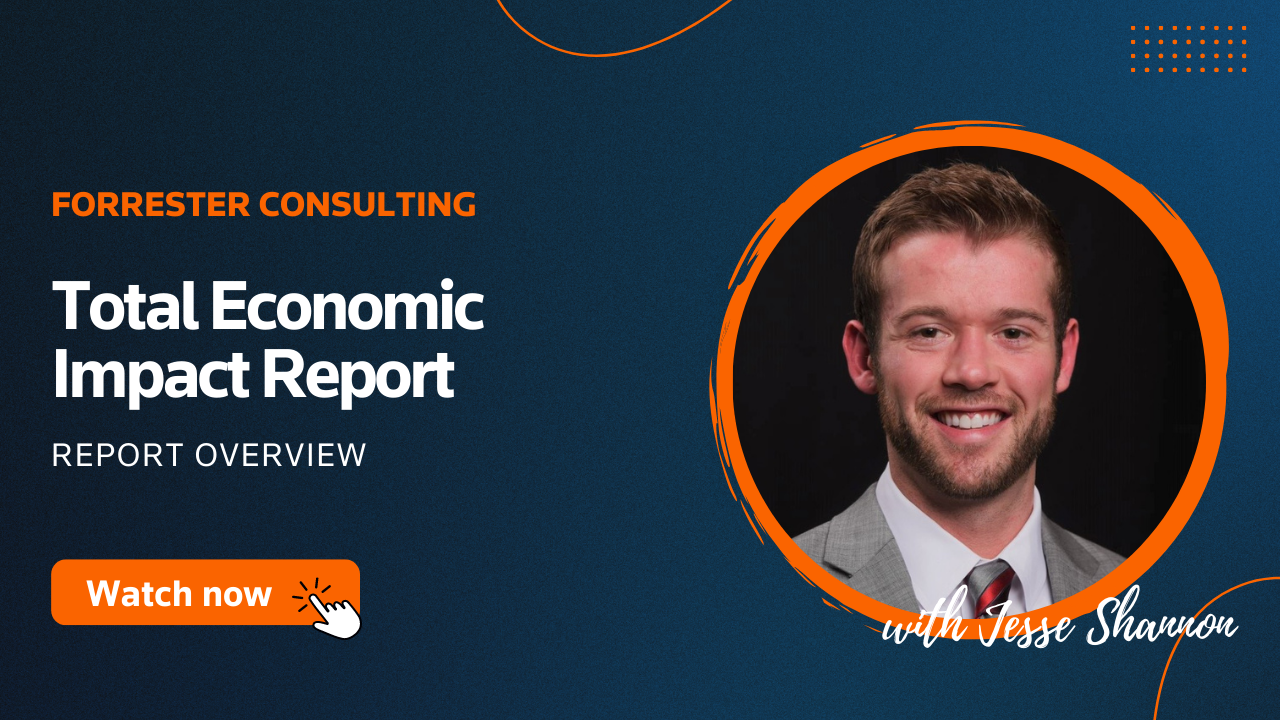 01:53
Forrester Total Economic ImpactTM Study findings
Earlier this year Thomson Reuters commissioned Forrester Consulting to conduct a Total Economic Impact (TEI) study and examine the potential ROI that would realize by deploying ONESOURCE Indirect Tax. The goal was to create a framework that would identify the cost, benefit, flexibility, and risk that would affect the investment decision. Forrester surveyed seven representatives with experience using ONESOURCE Indirect Tax.
See the ROI uncovered by the Forrester TEI Study
Get your complimentary copy of The Total Economic ImpactTM of Thomson Reuters ONESOURCE Indirect Tax to receive a framework to evaluate the potential impact of ONESOURCE Indirect Tax on your organization. Learn how over three years a composite organization was able to achieve:
Quantifiable cost savings:
Reduced error rate on invoices to below 1%, saving $2.6 million
Efficiency gains for the compliance team representing $494k in savings
Reduced IT maintenance through automated change updates, saving $297k
Risk-adjusted PV (Present Value) costs over three years:
Implementation costs totaling $795k
ONESOURCE IDT licensing costs totaling $759k
Ongoing maintenance and training costs $184k
By submitting this form, you acknowledge the Thomson Reuters group of companies will process your personal information as described in our Privacy Statement, which explains how we collect, use, store, and disclose your personal information, the consequences if you do not provide this information, and the way in which you can access and correct your personal information or submit a complaint.