Corporate Governance 
Discover the biggest challenges that senior executives face today
Corporate governance is a complex challenge for senior executives, with so many competing priorities. We interviewed our resident corporate governance specialist, Mark Nuttall, the Risk Solutions Director for Thomson Reuters in APAC and MENA, about some of the biggest challenges that senior executives face today, such as Ultimate Beneficial Ownership, internal risk, ESG risk factors and why due diligence is more important than ever.
Ultimate Beneficial Ownership (UBO) 
UBO: growing regulatory focus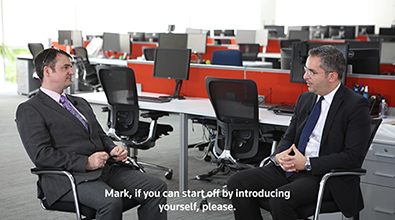 05:42
The issue of Ultimate Beneficial Ownership (UBO) has become a complex challenge for compliance executives, and due to regulatory pressure, it is a difficult challenge to avoid. In this video, corporate governance specialist Mark Nuttall discusses how to manage heightened risk and complexity associated with UBO.
Mitigating Risk within an Organization
How to recognise and resolve internal risk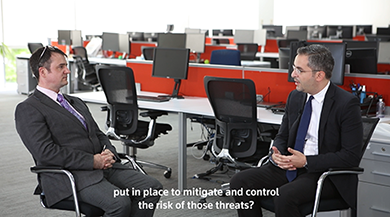 05:36
Internal risk is often not recognised or understood, exposing the organisation to the threat of failure. This is understandable given that risk is rarely a core competency, but it exposes organisations to unnecessary vulnerability. In this interview, our resident corporate governance specialist, Mark Nuttall, explains the value of a risk framework.
Environmental, Social and Governance (ESG) 
The growing importance of ESG in compliance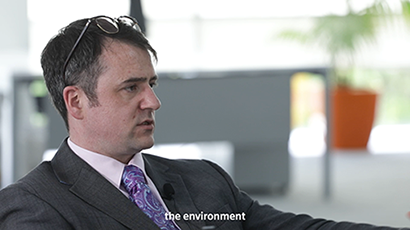 04:43
Environmental, social and governance (ESG) risk covers a broad spectrum of issues. Over the past few years, public sentiment has kept ESG in the headlines, with the topic now filtering into the regulatory discourse. Reputational risk has been an issue for some time, but the threat of fines and censure represents heightened risk. In this interview our resident corporate governance specialist, Mark Nuttall, discusses the impact of ESG on compliance.
Managing Commercial Relationships 
Why detailed due diligence is now essential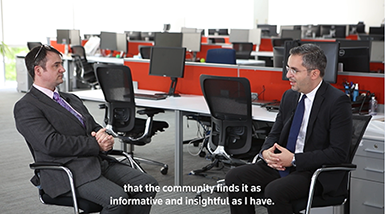 04:49
Increasing regulatory pressure has made detailed and accurate due diligence reporting a critical requirement. While a risk-based approach still applies, there is increasing pressure on compliance departments to increase the transparency and application of their due diligence reporting and to know more about their business relationships than before. According to our resident corporate governance specialist, Mark Nuttall, understanding their risk tolerance has become a critical task.
Complete the form below to get in touch to learn how Thomson Reuters' technology solutions can support your business.
By submitting this form, you acknowledge the Thomson Reuters group of companies will process your personal information as described in our Privacy Statement, which explains how we collect, use, store, and disclose your personal information, the consequences if you do not provide this information, and the way in which you can access and correct your personal information or submit a complaint. 
Mark Nuttall CAMS CPP PMP
Mark Nuttall is Director of Risk solutions for Thomson Reuters in the Asia and Emerging Markets region. With an extensive counter-crime and risk background and over 20 years' experience in global risk management, anti-financial crime, and international security, Mark is a renowned expert in his field.
Marks holds an MA in International Security, is a Certified Anti-Money Laundering Specialist (CAMS), Certified Protection Professional (CPP), and has managed corporate projects through his qualification as a Project Management Professional (PMP).

All the above is compounded by his professional expertise base as a risk, security, and geopolitics expert, as quantified by the Global Institute against Transnational Organised Crime (GI-TOC), and published works of academia.

As an active member of Singapore Institute of Directors, Mark offers his deep corporate understanding to peers and advises businesses on navigating complex supply chain and risk assessment ventures. He is a fellow and member of many other associations and institutes, both in terms of corporate activity, as well as security, geopolitics, military matters, and AML/Compliance, and so is well placed to advise on this basis.