Practical Law for in-house legal departments
Let our legal experts empower yours
---
As an in-house lawyer, you're expected to provide answers on a broad range of legal issues quickly and confidently. This isn't always easy, especially when you face questions on issues outside your areas of expertise. But there is a solution that can help.
Practical Law's how-to guides and resources equip you and your team with the practical tools, know-how and insight you need to enhance your role as your organisation's trusted adviser.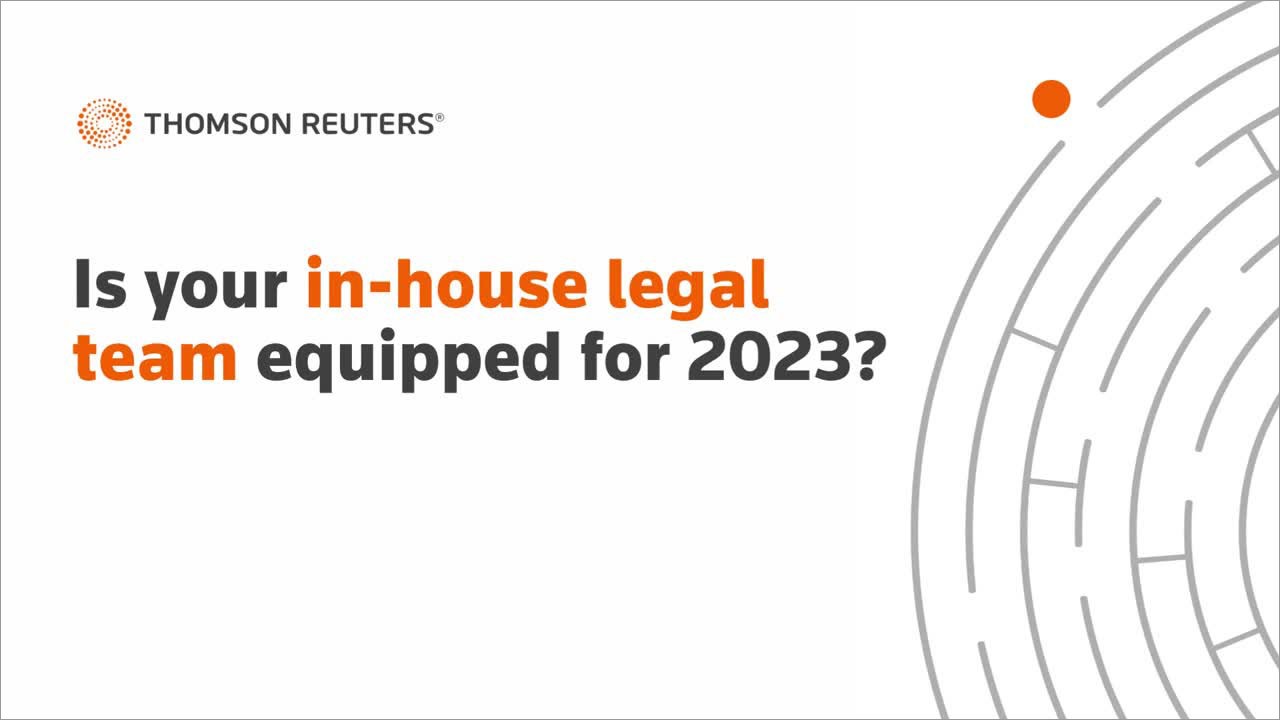 01:15
We understand that in-house lawyers work differently to their law firm counterparts and that your legal problems rarely involve just one area of the law. Our In-house Centre draws all of these resources together in a way that works for in-house counsel, and also includes over 100 additional resources dedicated to in-house-only topics and skills, together with exclusive training presentations for simultaneous upskilling of the legal team and the wider business, and for fulfilling your CPD requirements.
I know what it takes to run an in-house team, manage competing business interests and juggle everyday work and time pressures ... The In-house Centre gives you the keys to create and run an efficient and effective legal team.
The best way to see how Practical Law could benefit you is to explore our content.

Simply complete the form below to request your free, no obligation 7-day trial.
By submitting this form, you acknowledge the Thomson Reuters group of companies will process your personal information as described in our Privacy Statement, which explains how we collect, use, store, and disclose your personal information, the consequences if you do not provide this information, and the way in which you can access and correct your personal information or submit a complaint.
What's included?
Exclusive training decks
Written and maintained for both the inhouse team and the wider business, now you can earn CPD credit and upskill staff at the same time.
Practice notes
Straightforward how-to guides and clear explanations of current law and practice, ranging from high-level overviews to detailed analysis for specialists.
Standard documents and clauses
Up-to-date precedents that reflect current law and practice with practical expert commentary, including detailed drafting and negotiating guidance, opposing positions and alternative clauses.
Checklists and flowcharts
Quick reference reminders to ensure you cover all the bases.
Multi-jurisdictional Q&A guides
Simple Q&A guides written by international and local experts that compare the law across jurisdictions. Guides feature cross-border analysis articles and a Q&A tool which allows you to generate custom comparison reports.
Integration with Westlaw AU
Move seamlessly between your Practical Law resources and primary law research with direct links to legislation on Westlaw AU.
Our quality starts with our people
Practical Law's legal writers have in-house expertise gained from some of Australia's leading corporate legal departments. Now their job is to provide practical legal guidance and know-how to you and your team – so that you have more time to focus on offering greater value to your internal clients.