Back to the Year 2022
Applying 1986 principles in your 2022 FBT Return
---
The world around us continues to change at a rapid pace from COVID-19 impacts, remote and flexible work arrangements, new technology and benefit offerings. FBT practitioners and the ATO are having to interpret legislation to arrangements and benefits which were not contemplated in the 80s when the FBT legislation was first enacted. This has led to several emerging issues and ATO guidance releases which are summarised in the guide.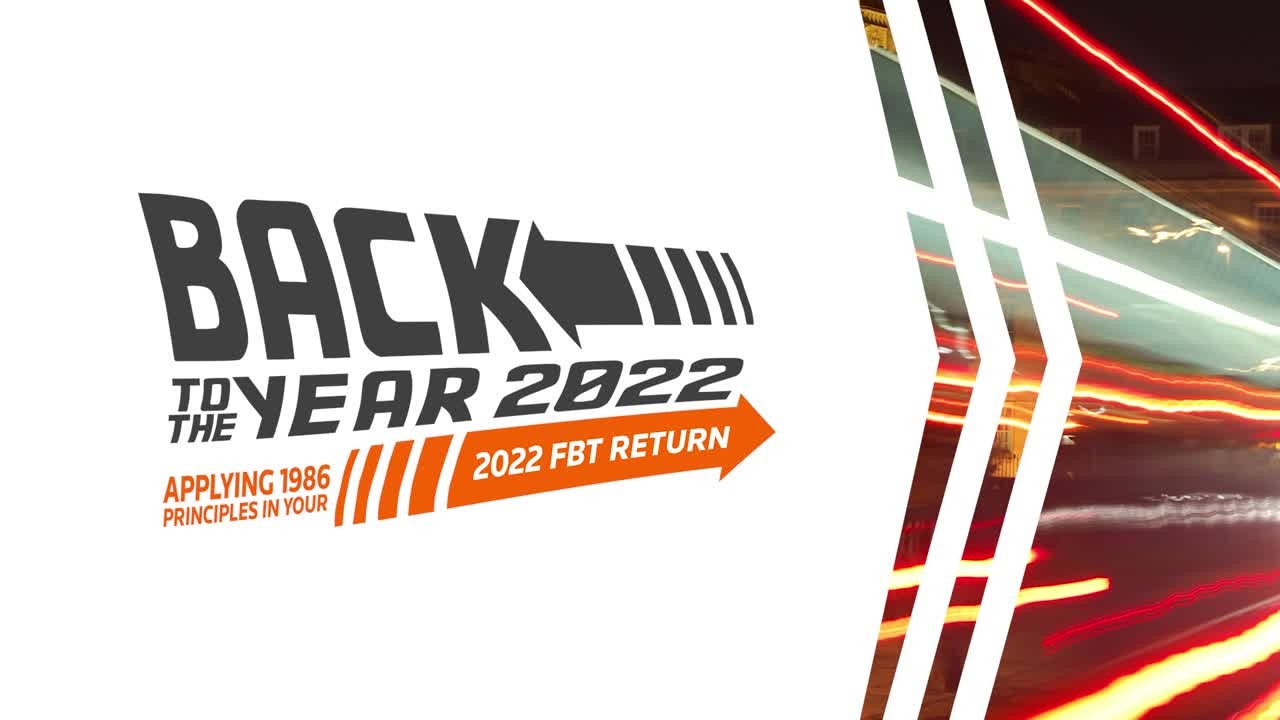 01:20
In this report…
We'll discuss five key areas of change that will affect your business most in 2022. These are:
Emerging issues - COVID testing
Emerging Issue - Electric Vehicles
Vaccination Incentives
Car Parking
Travel
Access the full special report
By submitting this form, you acknowledge the Thomson Reuters group of companies will process your personal information as described in our Privacy Statement, which explains how we collect, use, store, and disclose your personal information, the consequences if you do not provide this information, and the way in which you can access and correct your personal information or submit a complaint.