2023: The year of the employee
Time to focus on your employee value proposition
---
The widespread labour shortages currently being experienced are encouraging many employers to introduce new benefit offerings (either on a cost neutral basis or on top of package) to hire and retain top talent. FBT becomes a key consideration for employers when contemplating proposed new benefits.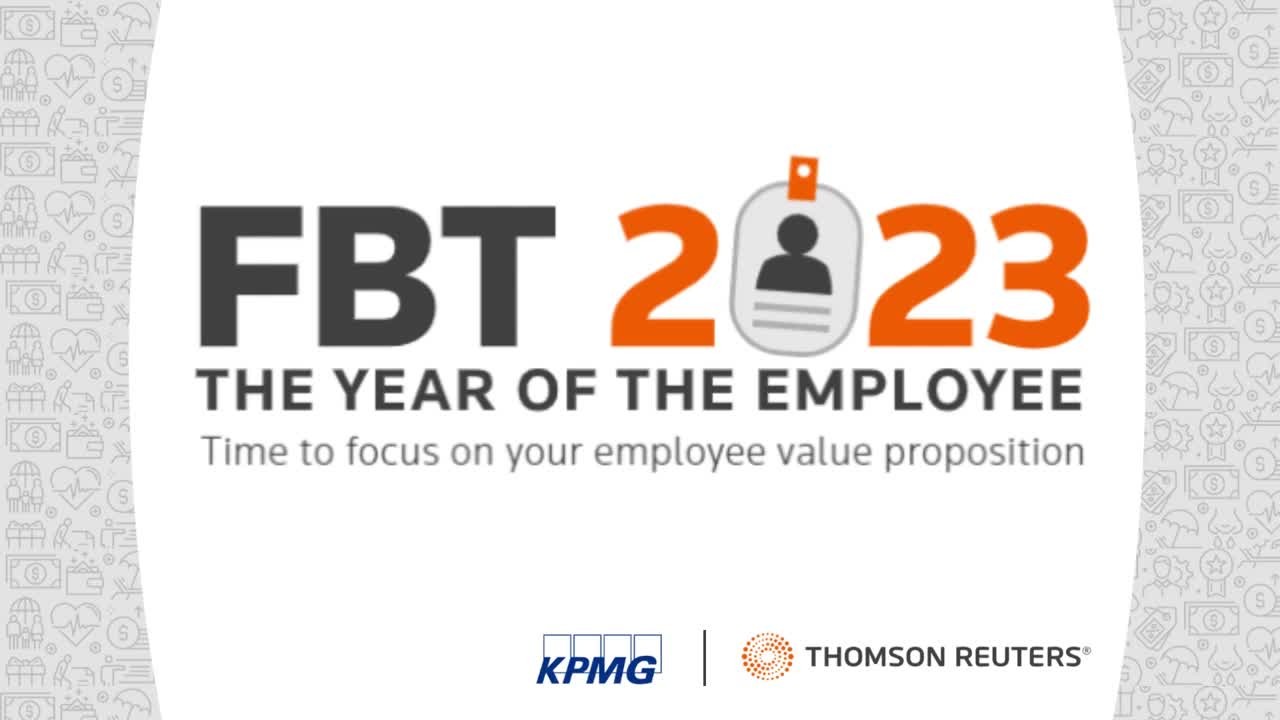 01:50
In this report…
We'll discuss five key areas of change that will affect your business most in 2023. These are:
Attracting talent without unexpected FBT
Electric Vehicles FBT Exemption
Reduced FBT Record Keeping
Car Parking – Commercial Car Parking Facility
Car Parking – Primary Place of Employment
By submitting this form, you acknowledge the Thomson Reuters group of companies will process your personal information as described in our Privacy Statement, which explains how we collect, use, store, and disclose your personal information, the consequences if you do not provide this information, and the way in which you can access and correct your personal information or submit a complaint.